When we announced that we had been appointed to deliver three new Supergrid Transformer (SGT) Noise Enclosures at the Moray East Onshore Substation near New Deer, Aberdeenshire, little did we know that the Covid crisis would throw a spanner into everyone's collective timetables. But thankfully, after some delays, waiting for the site to be made ready, we're now beginning the installation of the enclosures.
Moray East is the biggest single construction project in Scotland. When you look at these images from the drone, you can understand why. Even though this is only the onshore element, it's huge. This picture was taken in March 2019, before the installation work on-site began.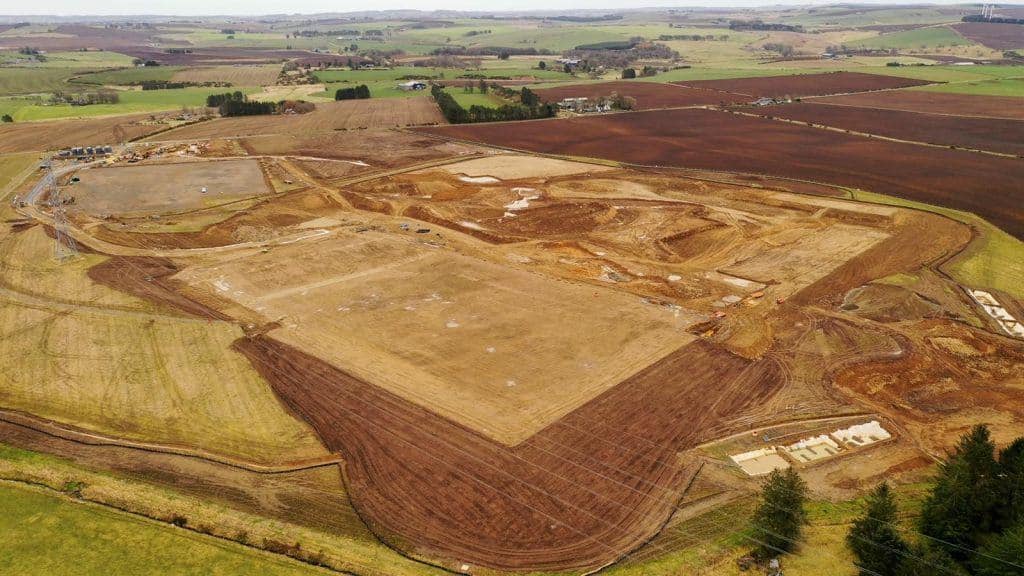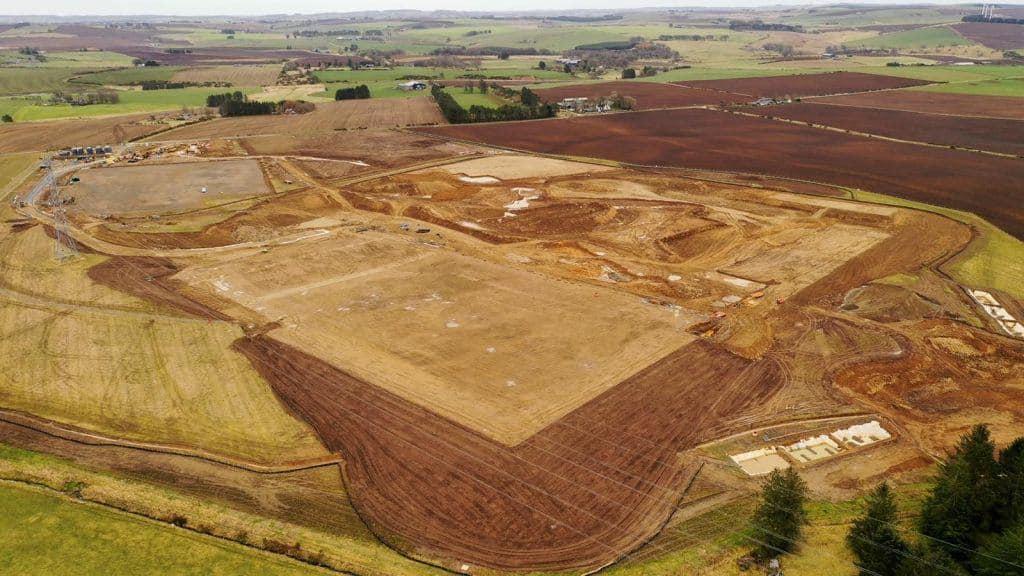 The following shot shows how fast the progress was, as here's the same site in February 2020.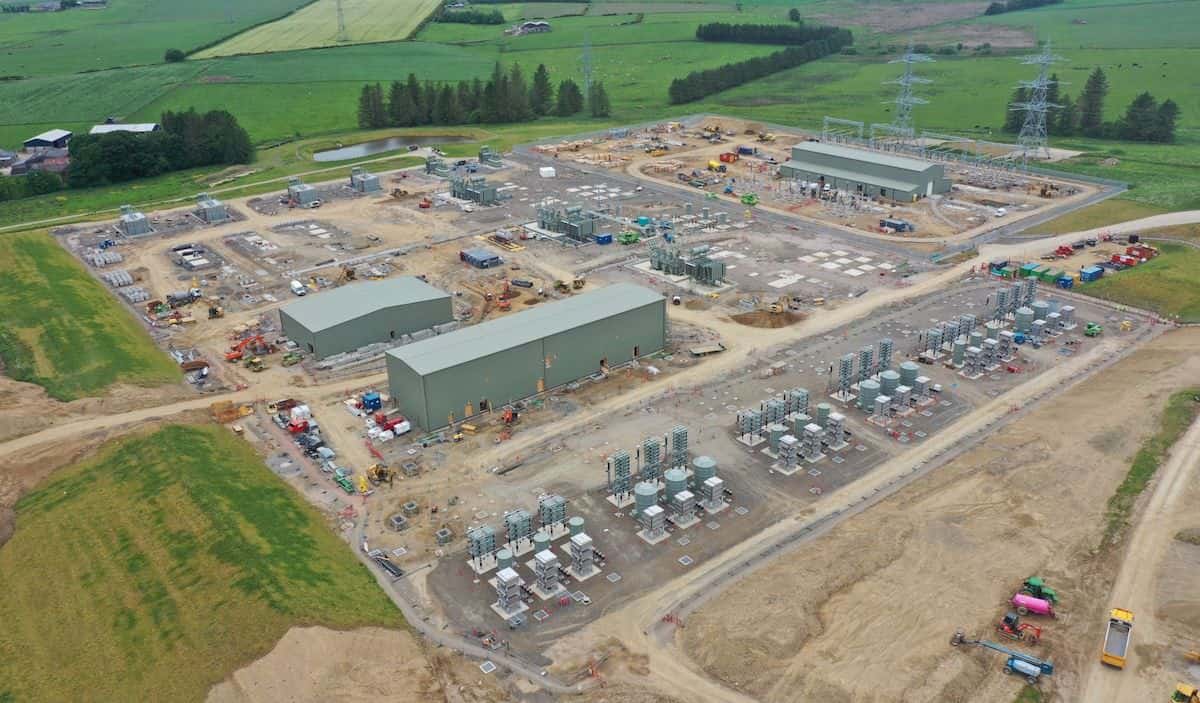 By the time our team were allowed to access the site, the SGT's had been installed onto their bases. Again, the scale of them becomes apparent when you see them up close. It's not surprising though as The Moray East offshore wind project when complete, will deliver up to 1,116MW from 100 turbines. This one array alone will be enough to power 40% of Scotland's domestic electricity requirement – or in simple terms, 950,000 UK homes.
As always, when the steelwork begins, it seems to fly up. It's all made to very tight tolerances off-site, and despite a summer in storage, waiting for the site to reopen, fits together perfectly as planned, with no nasty surprises to accommodate the SGT it's been designed to enclose.
With the steelwork completed and signed off, the external cladding begins. By the time the project is completed, the clad structure will meet the stringent noise reduction requirements, whilst allowing the transformers to work within their normal operating temperatures – rain or shine.
The near final piece in this particular puzzle is the roof. You can see it in the photo below, being craned into place. It's one of the most complex elements of the design and build process and when you look at it, it's obvious why. The High Voltage and Low Voltage bushings that protrude from the top of the SGT, make it a complex jigsaw of a project to design an enclosure that can not only enclose it, but perform effectively too.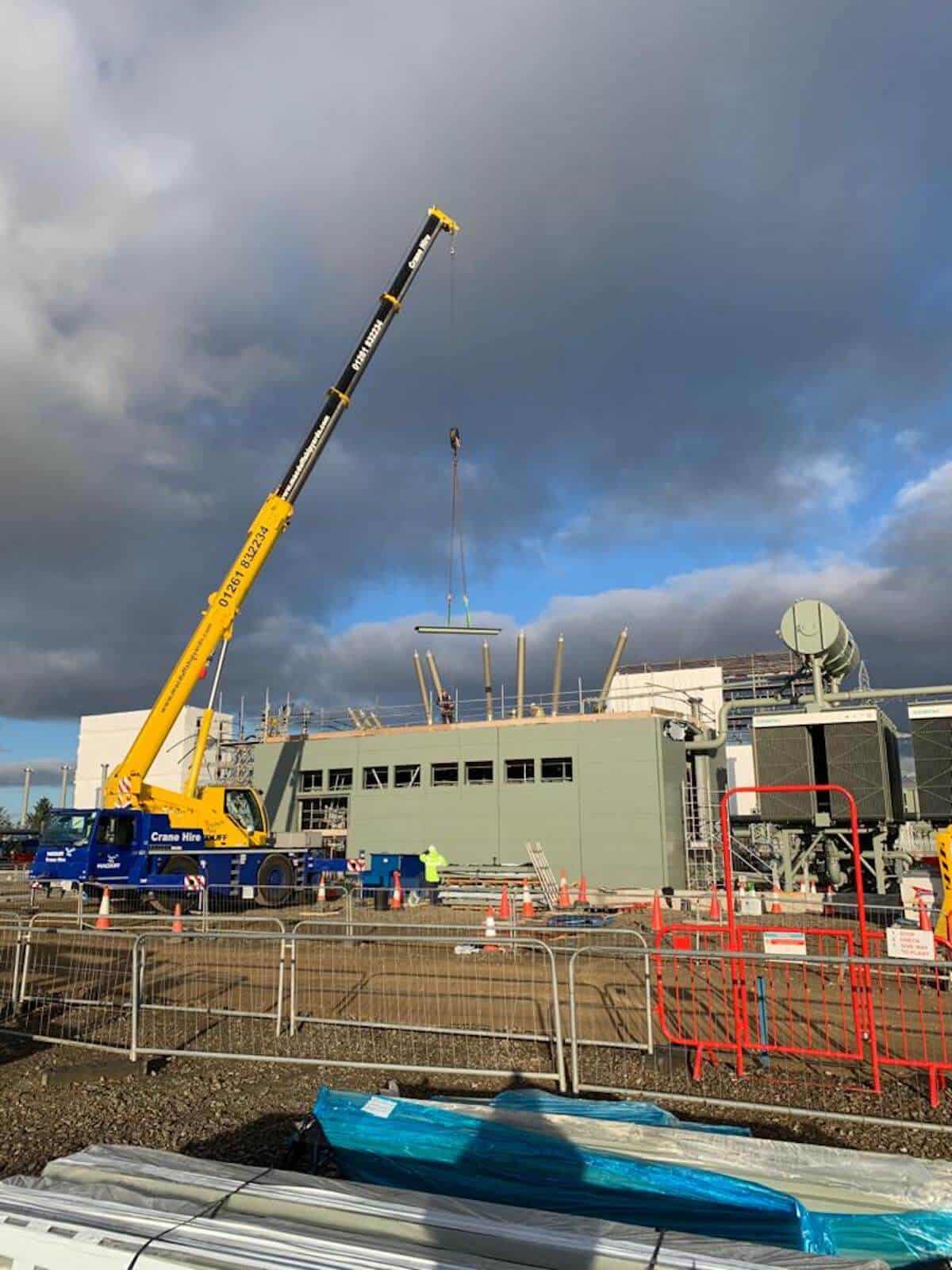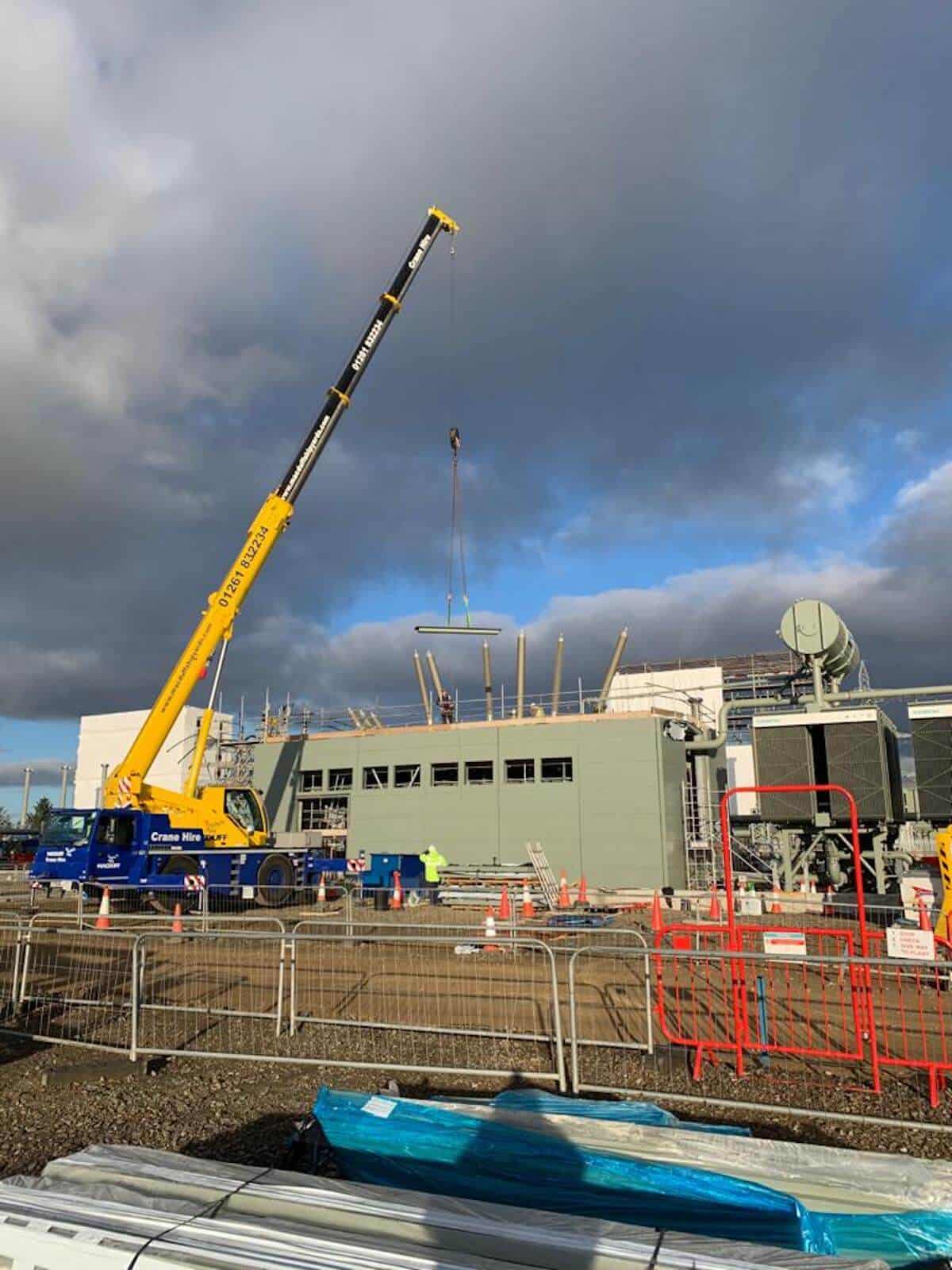 We'll show more progress down the line, but it's great to be back and making such progress on such an incredibly high profile project.
< Back to News