Corporate and Social Responsibility
Kimpton Acoustic Engineering are part of the Kimpton Energy Solutions group and as such, the business has been built on the same values. We understand our role in our community believe we should be a force for good. We will live up to our corporate and social responsibility as employers, neighbours and as a business operating in our local and regional economy.
You can read our formal Corporate and Social Responsibility Policy here.
We strive to maximise the positive impacts we have and work to minimise the waste within our community and those in which we work.
Kimpton Ltd are a Wirral based, family-owned business that was formed in 1963. We have always believed it is our role to support our local community with a commitment to supporting our own team in their charitable efforts, as well as more directly through support with both time and money for local charities and other volunteer-run organisations.
One of the biggest impacts in our local economy is as a local employer. Almost all of our team live and work within the Wirral area. We have always supported local school placements and apprenticeship schemes and have recruited over 100 apprentices within all areas of the business. Many are still with us today, with some in very senior positions.
Our Commitment to the environment
As a business we have two ways that we impact the environment. In our own business operations at our head office and the work we do for clients on their sites. Our aim is to minimise our environmental footprint throughout the business and its operations and achieve the highest standard of environmental care. We therefore work to the ISO 14001 standard and Occupational Health and Safety (ISO 18001) Standard. These directly impact our ways of thinking and working throughout the business.
You can read our full environmental policy here.
Working within our local communities
We actively support local charities and community groups in their fundraising efforts. Over recent years, here are just some examples in which the Kimpton team have been involved.
Knowsley Food Bank
Our BDM Matt Breakwell, worked on a collection and donation project for Knowsley Food Bank which is part of The Big Help Project.
Christmas Tree collection for Nightingale House Hospice
Scott Bennett and Steve Loughran of Kimpton gave up their Saturday, just after Christmas to collect Christmas trees for Nightingale House Hospice. The project raised over £5,500 for the charity and was supported by 16 local businesses.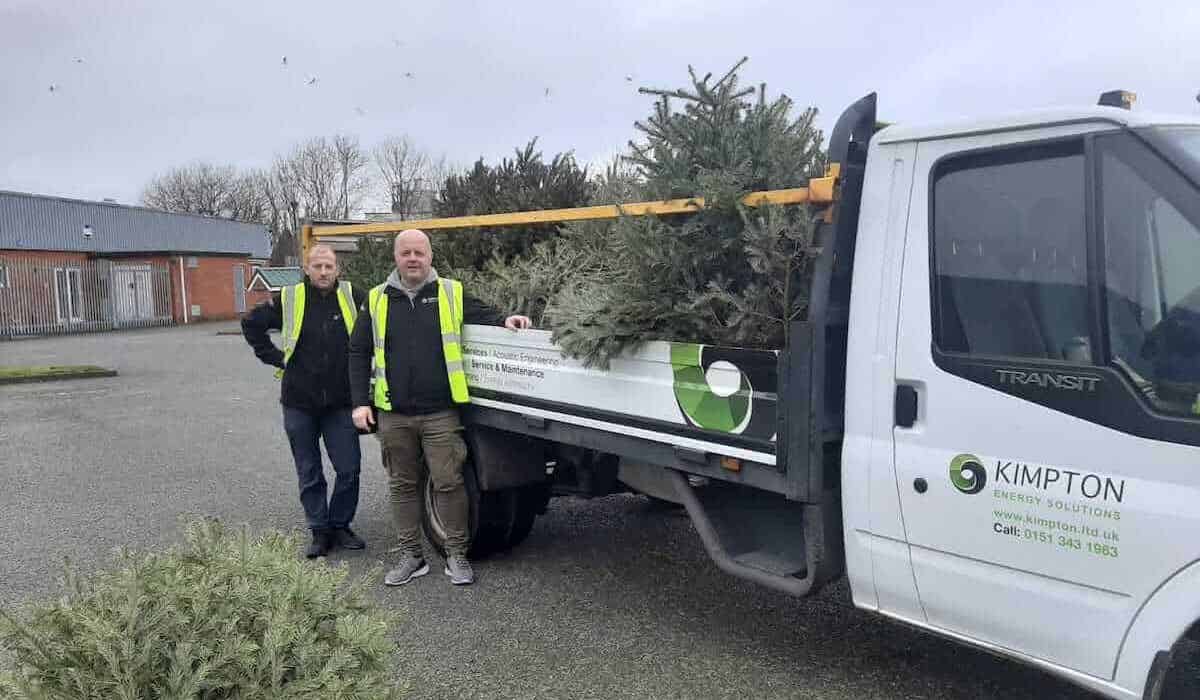 Charles Thompson's Mission, Birkenhead
The Kimpton team donated food and other goods and delivered them in time for distribution over Christmas.
Mission Christmas – Cash For Kids
The Kimpton team with our partners Willmott Dixon collected money and toys for the charity Mission Christmas – Cash For Kids.
Wirral Metro Swimming Club
Based at Europa Pools, Birkenhead, Wirral Metro Swimming Club is a performance swimming club. One of our team volunteers as a coach for them and Kimpton became sponsors to add to their much-needed funds for attending swim meets that are held UK wide.
Alder Hey Hospital
Our Managing Director Richard Kimpton trained for over six months and lost huge amounts of weight in order to take part (and win) a white-collar boxing event that raised many thousands for the Alder Hey Hospital Charity.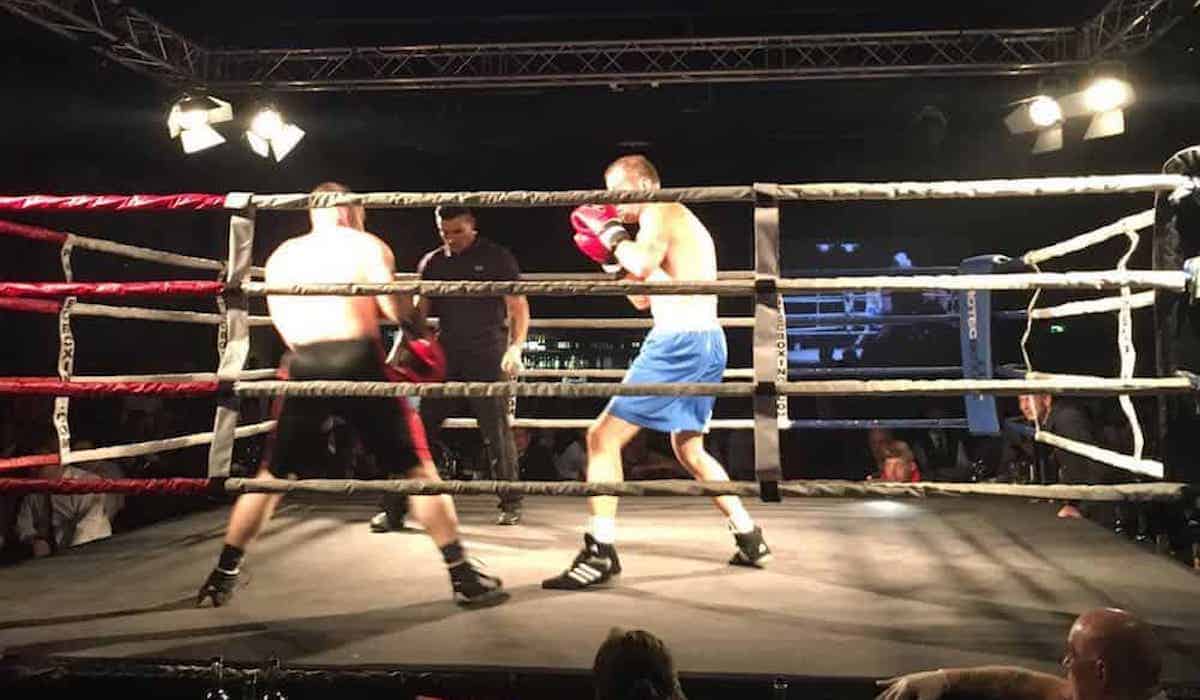 Anselmians Rugby club
Kimpton have been a sponsor of Anselmians Rugby Club for many years and been the lead sponsor in numerous events at every level of the game, from the mini rugby and the women's team, right through to our involvement with the first team. We are also involved in the project to build a new clubhouse and training facility.
Merefield School, Southport
Two of the Kimpton directors joined a team that ran from Leeds to Liverpool over four days – a distance of some 130 miles. As part of the fundraising, the team also contributed £10k towards the complete refurbishment of their playground.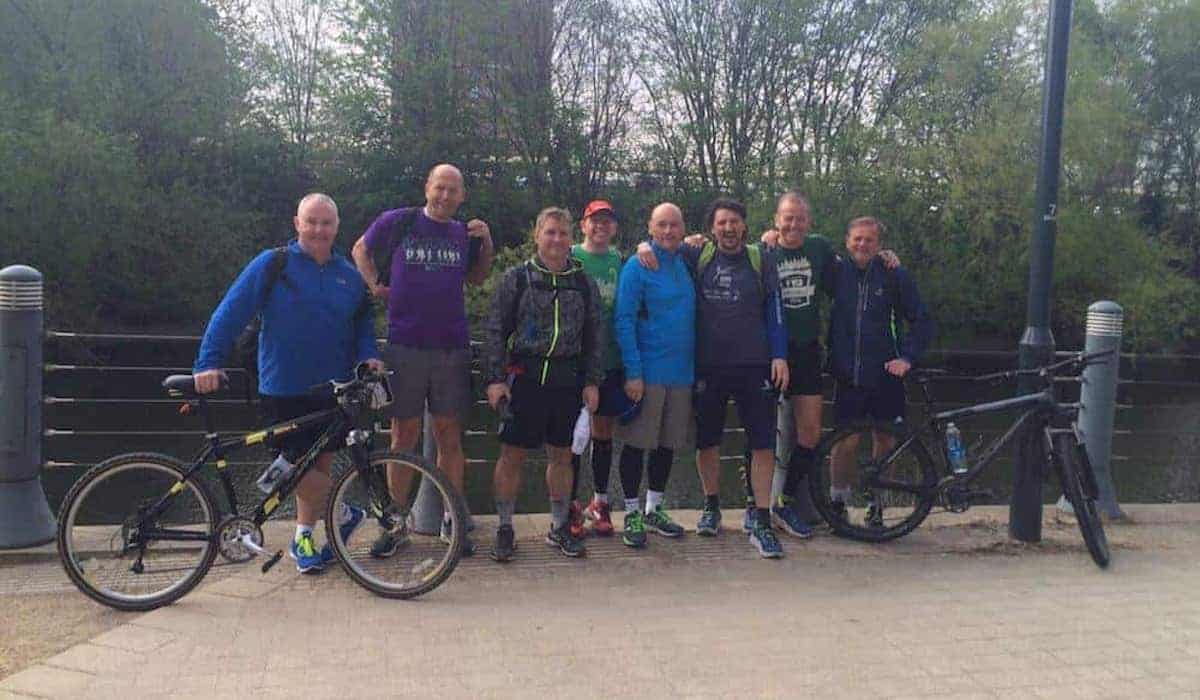 Wirral CP Boxing Club
Working with our friends at Trustland, we completely refurbished the changing rooms at this boxing club. They began back in 1982 with the motto "We never turn anyone away" which fits in perfectly with our CSR aims. They aim to give youngsters the opportunity to learn the art of amateur boxing in a safe environment. One of our team, Connor Leatt is an active member.
Preston Taekwondo Club
Working with this great sporting club we reconfigured their existing heating system to suit the buildings new use as a sporting venue. It had previously been used as office space.
Clatterbridge Cancer Charity
Lee Williams our storeman/driver organised an U14's football charity tournament that raised in excess of £600 for the Clatterbridge Cancer Charity.
Genuine Work Placements for students
We believe that work experience for a student is only as good as the effort you put into yourself as an employer. We therefore offer genuinely worthwhile Work Experiences for students who show a real interest in the world of work. A recent one we completed with Josh Anderson that you can read about here, where it changed his whole thinking on his route to complete his degree.