The Client
Langage is a combined cycle power plant that started operation in 2010. It's owned by EP Power Europe and operated by Centrica. The site has two gas-powered turbines which both drive air-cooled generators and also a heat recovery steam generator that drives an additional steam turbine.
The Challenge
The project had a number of obvious challenges. Firstly, Langage Power Station, is on the edge of Dartmoor National Park, near Plymouth in Devon and the challenge facing the acoustic enclosures are in minimising noise, whilst at the same time, dissipating enough heat to ensure the generators can operate at peak efficiency.
With two large gas turbines, in addition to the heat and power they generate, noise is an unwanted side effect and the enclosures that surround them. Our brief with this service was to ensure that the enclosures continue to deliver safe working conditions for the team on-site and the local residents of the area surrounding the site.
The Solution
The design of the enclosures utilises a series of large fans and attenuators around the enclosures which create a large airflow through the enclosures and at the same time, allow heat to escape. All of this, whilst retaining the noise within.
The role for the Kimpton team was to inspect every one of these moving parts within the fans and vents and ensure all are running smoothly and undamaged. On the fans, this means checking there was no significant bearing wear on the fans, cleaning and greasing them as required and inspecting the blades and casings for signs of wear. It was a similar process for the dampers that open the attenuators, some of which are as big as four square metres. Our role was to inspect and service the mechanisms to keep them running smoothly for the next stage of their operating life.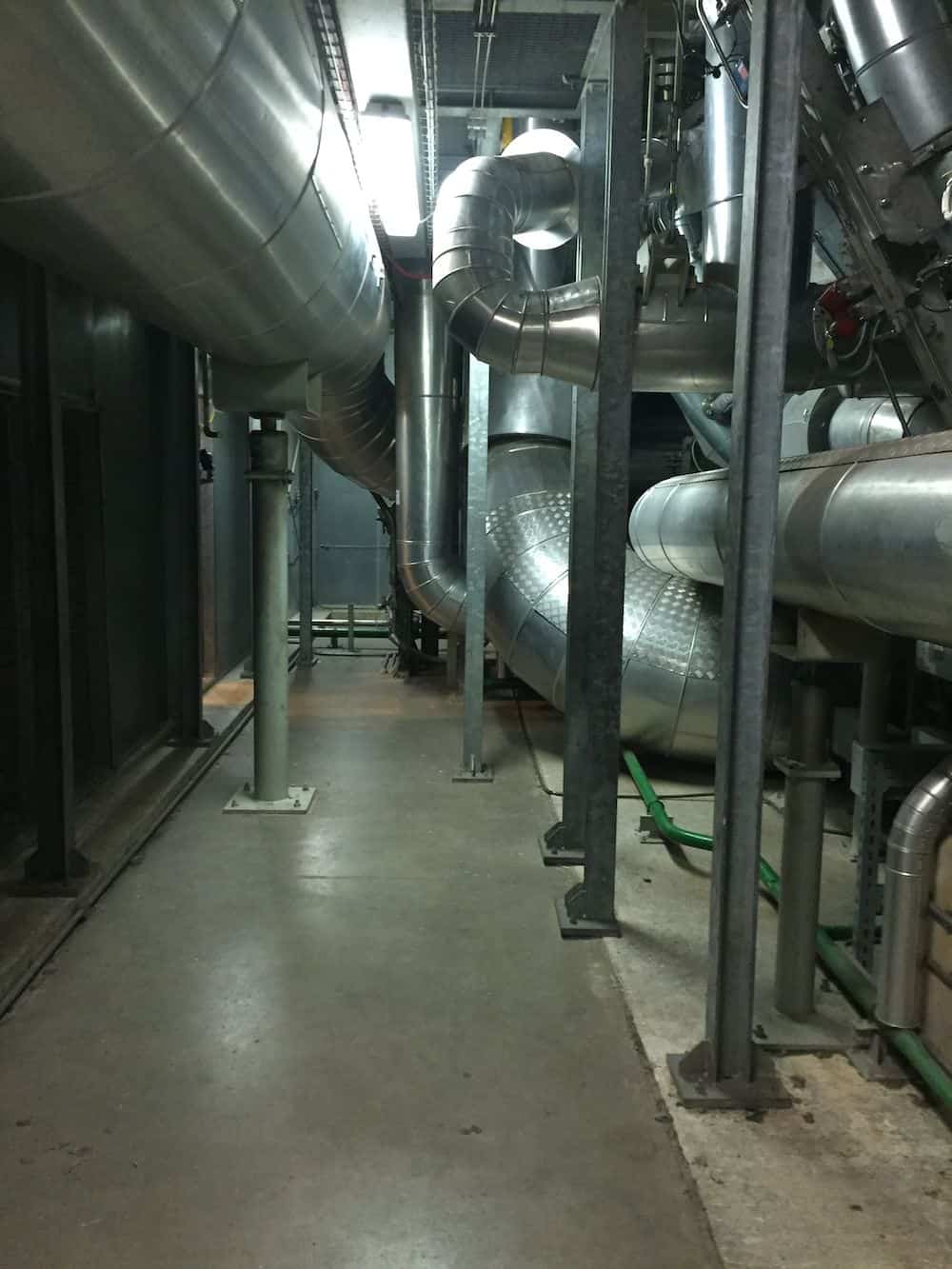 Phil Bowers who lead the project from the Kimpton team speaking about it said "We are seeing real growth in acoustic enclosure maintenance enquiries across the UK and Europe. There were a number of this type of installation completed around 10-12 years ago and we're now seeing that not all of them have been maintained as fastidiously as they were designed to be. The generators themselves work at their best within agreed temperature levels and there's a real risk of damage or even failure if they overheat. Any attenuator or fan that's part of an acoustic enclosure will need maintenance for them to continue to operate properly."