Fiberweb Geosynthetics Noise Haven
The Kimpton Acoustic Team are creating a new noise haven for another industrial application, this time for a company in Essex. They are called Fiberweb and produce Terram geosynthetics. They are one of those very large companies that most people would have never heard of. When you go onto say that they are one of the world leaders in geosynthetics, few would be any much the wiser. But, for over 40 years, they have been manufacturing products for the civil engineering industry. 
They work in every major civil sector covering Highways, Railways, landscaping, Coastal & waterways, Landfill, Pipelines and Utilities, Foundations and Retaining Structures. You will probably never see most of what they have created as it (literally) underpins much of the infrastructure around us in the Uk today.


The business, that is celebrating its 50th year, started in 1969 and has their manufacturing plant in Maldon,  Essex. In 2015 it was acquired by Berry Plastics who have a huge portfolio of products in every sector from food production, packaging to civils.
The Kimpton Acoustic Engineering Team have been tasked with a two fold role within the manufacturing plant.
Our first job is to remove the old quality lab within the factory and with that completed, create a new combined noise haven/quality lab within the same factory location. It's around 25 square metres and has been designed with windows on three sides to allow the production facility to still be on view whilst creating a safe, low noise environment for the staff to meet and test sample from the production run. 
Noise reduction within the workplace is a growing area of business for the team and one we have created real expertise within. We have covered the guidelines for machine noise reduction here.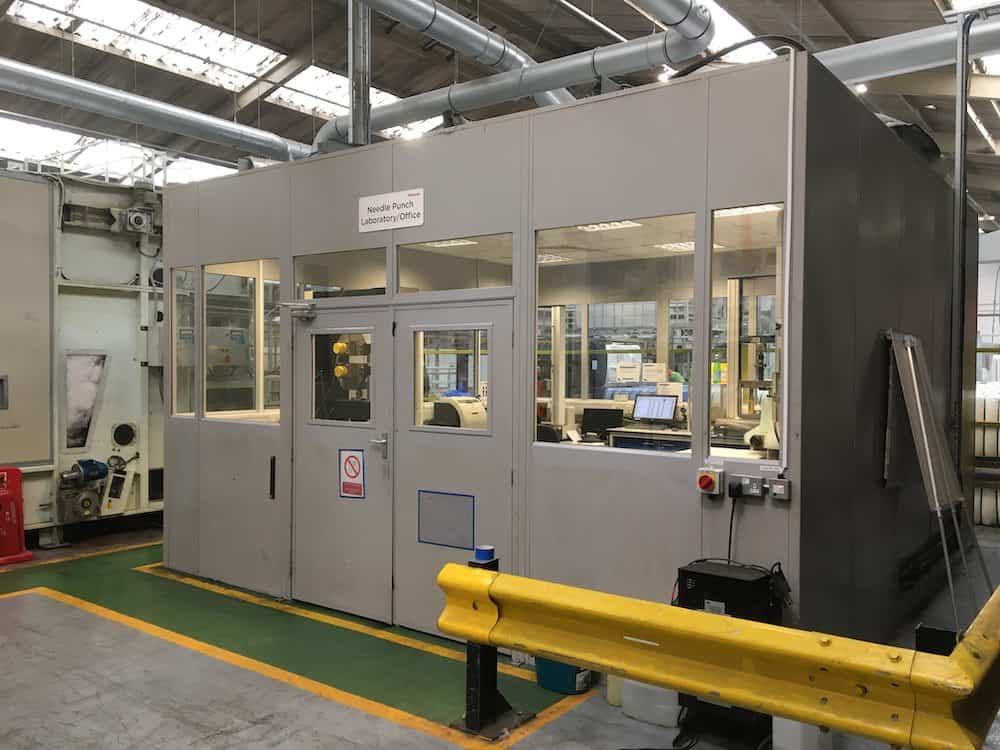 We will aim to show you some pictures of the unit itself in our next update as it does have some specific innovations for this application. We won't be able to show you the finished unit within the manufacturing area as this is strictly a 'no camera' zone due to their proprietary manufacturing processes.